"Educate a student and you educate a generation" – CIPR
Yerevan, Armenia Mar 4, 2019
Contact: Mary H. Boghosian +374 93 300277
Speakers: Mary H. Boghosian & Elizabeth Keshishyan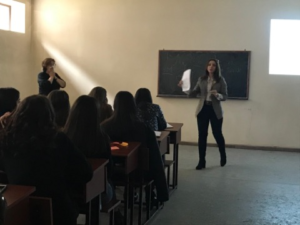 The Center for Innovation Promotion and Research (CIPR) has delivered a workshop about creative idea generation and innovation at the Yerevan State University, Faculty of Economics and Management.
The goal of the session was to take the first steps toward setting up a business. It provided a new framework of thinking on creativity and innovation before launching a new venture.
Contact us to arrange a visit to your educational institution.